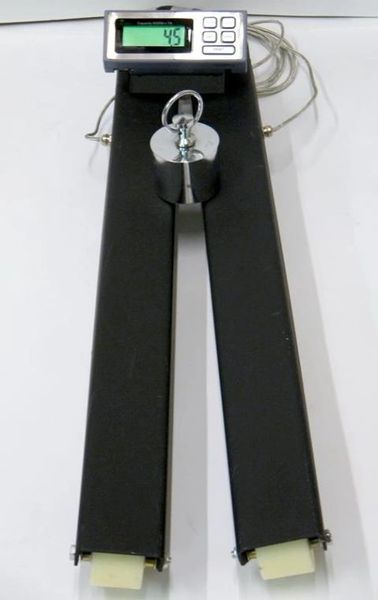 5000 LB Load Bars
Load bars are a great way to update you chute or to build a large platform on.

Best used on a concrete surface.

Load cells are sealed from moisture.

You will need to drill carefully through the beam if you want to bolt the chute to the bars.

Pre-calibrated
 2 year warranty
FREE SHIPPING VIA FEDEX.   
*****NO P.O. BOXES***** ( USA only) Message for shipping arrangements to other countries
Capacity/Resolution : 5,000lb x 1lb

Animal weighing mode installed. The scale will display a stable, readable weight even if the animal keeps moving.

16 foot long indicator cable.

Includes footing for easy leveling.

Lightweight and rigid construction.

Selectable auto backlight

Selectable auto shut-off

Hold function

ZERO range ( 0% - 4% of full capacity)

TARE range ( 4% - 100% of full capacity)

Animal weighing mode

AnyCal calibration software

Selectable calibration units: kg or lb

RS232

2 Water tight junction boxes

Zemic NTEP load cells

42" x 3.9" x 3.5" single bar dimensions

Heavy Duty rollers and handle