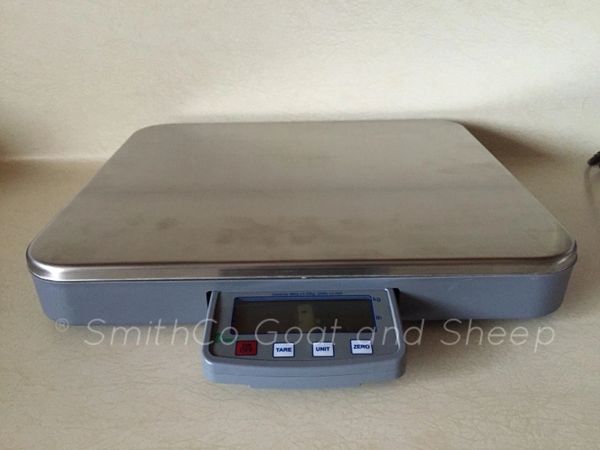 Kid Scale (css series)
Wondering what the kids weigh at birth?  Here's the compact solution.

FREE SHIPPING VIA FEDEX.  ( USA only) Message for shipping arrangements to other countries
*****NO P.O. BOXES****
Large 14 x 16 x 2.25 inch stainless steel weighing platform 
Will weigh accurately for the full range of the scale from 0.05 LB to 200 LBS. 
A/C adapter (Included) or 6 AA batteries (Not included)
2 year manufacturers warranty. 
Weigh in pounds or kilograms. 
Weighs in increments of 1/20 of a pound for highly accurate weights. 
Uses 4 high quality load cells, 1 in each corner, for great accuracy. Cheaper scales use only 3 or even 1 load cell. 
Anycal software installed. This software allows you to calibrate your scale with any known weight LB or KG, no test weights needed. 
1+ inch high digits on indicator for easy read outs. 
Automatic on/off feature. (Will stay on permanently, or turn off automatically after a short while to save energy, selectable) 
Automatic back light feature.(Selectable) 
Hold feature.(Selectable) 
Heavy duty indicator is easily mounted to any surface. 
Test weights are NOT included.
Will NOT display in ounces or grams. 9 1/2 LB displays as 9.5lb
Large Heavy Duty Platform 16 inch by 14 inch
Capacity 200 lbs x 0.05 lb
Retractable Display
Large Back Lighted Display for Easy Reading
Carrying Handle for Easy Portability