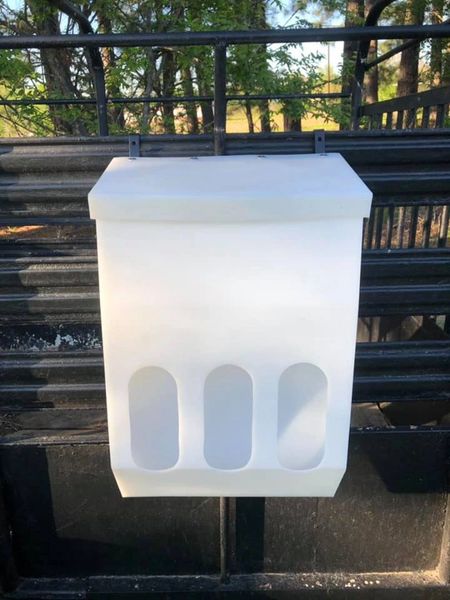 Poly Fence Hay Feeder
We will begin shipping these when they are in stock. If you order now, it is a back order and will not be filled until the end of April. 
These are a really great hay feeder because they cut back on so much the waste. The holes are limited to the front unlike most other feeders, which give less places for it to fall out. 
They have a lid that makes them very handy in outdoor environments. 
9 pounds each 
Bracket to hook onto fence panels. (up to 1 in ) 
8 in x 16 in opening at lid 

16 in wide 
26 in tall 
8 in deep at top 4 in at bottom