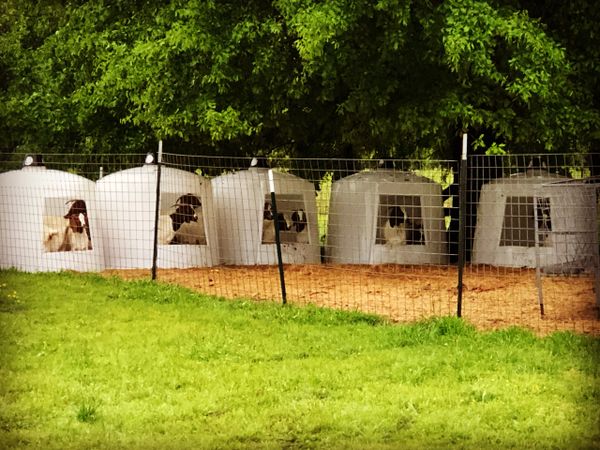 MINI DOME
LOCAL PICK UP ONLY OR  Delivery from Athens tx 75751 is available for $1.50 per mile.  PLEASE MESSAGE US  No traditional shipping at this time 
*Free shipping is local pick up only *  

These are great for all kinds of animals. Goats sheep, calves , mini horses, ducks , or about any other farm animal. 🐐🐑🐖🐄🐕🐓🦃🦆
They are a 6 ft diameter 60 in tall dome and will come with the top cap that you can put a heatlamp in.

They come with a prorated 10 year warranty

You will need to drill holes in the 2 in lip to stake it down ( no stakes included). I can make stakes for them if you need me to.

6 ft mini dome  $225 each

MUST SUPPLY COPY OF TX AG / TIMBER NUMBER AT PICK UP OR DELIVERY OR STATE TAXES WILL BE COLLECTED.